Japanese Culture and Music Festival
22/09/2018 - 23/09/2018
Goals and Mission
Since the establishment of Taipa Village Cultural Association, we have been dedicating our efforts to raise the awareness of Taipa Village's colourful history and unique heritage through organizing a number of art, cultural and educational initiatives, with an aim to contribute to the sustainable development of non-gaming tourism in Macau. By highlighting the uniqueness of the cultural charm of Taipa Village, we strive to cement this destination as a distinctive community that benefits all of Macau.
With the positive feedback received from our previous charity and community events, we are putting forward to organize another annual festival this year entitled "Japanese Culture and Music Festival", which aims to promote Japanese culture in terms of music, gastronomy, traditions, culture and performing arts.  As both Japanese and local cultures are distinctive, and have been exuding strong influence to Macau residents and visitors, we trust this cultural festival shall bring in a big crowd to Taipa Village, while as a bridge in reinforcing the relationship between Japan and Macau socially and economically. The festival will add appeal to the cultural perspective of Taipa Village through the injection of unseen elements, which will draw visitors to the destination, extend their length of stay, as well as driving publicity and business to the merchants in the neighborhood.
Event Hightlights
Objectives
Facilitate the cultural exchange between Japanese and Portuguese
Promote Japanese culture in terms of performing art, music, gastronomy, traditions
Promote the cultural diversity of Taipa Village by infusing new cultural elements to the already culturally-rich destination
Create a new artistic and cultural attraction to local and international visitors
Further position Taipa Village as Macau's leading non-gaming destination through a multitude of lifestyle experiences
Overview
Taipa Village Cultural Association has collaborated with Consulate General of Japan in HK , Macau Lifestyle Association, Japanese Classroom, DIG (Macau) Limited, and local merchants to present the Japanese Culture and Music Festival by bringing in Japanese band shows, folk music, gastronomy, customs, traditions, art and cultural experiences to Taipa Village. This aims to introduce new elements to this culturally-rich destination and add appeal to the district, as well as extending the length of stay of visitors. By inviting local merchant partners to participate in this festival, we hope their product brands can be exposed and generate more business for them.
Background of Japanese Music Festival in Macau 
The Japanese music festival debuted in Macau in 2005, with the last show held in 2009. The consecutive 5 years' festival was teamed up by 50 crew members and performers each year, participated by emerging Japanese musicians and band members who came to Macau for music and cultural exchange.  Each band consisted of performers with certain talents and skill sets. Although they were still underground bands at that time, most of them got rich experience and had performed in a lot of touring music shows in Japan. One of the bands "MONGOL800"  was also invited to the Japanese music festival in Macau. The other underground band "FUNKIST" which had performed in the festival, had   also been contracted to large enterprise. The music festival provided a great music exchange platform for  musicians and bands from Macau, Hong Kong and Japan.  Aside from performance, the musicians were also arranged for sightseeing in Macau on the following day after the show, so as to allow them to enjoy the traditional side of Macau and promote cultural exchange.
The Japanese music festival, which consisted of 50 crew members, attracted over 300 guests each year. It was once held at the outdoor of Park Wai Activity Center in Macau, while the last show was held in 2009. Since Japanese culture is popular in Macau, Taipa Village Association would like to bring this culture to the village and combine it with the local culture through band shows, gastronomy and performances, so as to add appeal and highlight to this coming festival, and facilitate cultural exchange between  local and Japanese.  By providing a multitude of experiences in one event, we hope to draw more visitors to Taipa Village.
Event Highlight 
Gourmet Showcase
8 booths will be set up in the gourmet area to promote Japanese gourmet, including Japanese cuisine, dessert, packaged products, coffee, tea and other beverages.  Aside from this, special offers and coupons will be provided by the merchants to encourage the general public to visit their shops.
Band Shows 
During the weekend, Japanese and local bands will be invited to perform in the event to   generate festive vibe for the atmosphere. Other Japanese cultural  performance will also be presented from time to time to demonstrate Japanese cultural traditions.
Band Line up
Japan: Full Band X 2, Duo Band  X1, Folk Solo  X 1
Macau:Macanese Band X 1 , Local Band  X 3      
Japanese Band
1.Hitoshi プロフィール
Hitoshi, a self-taught guitarist and harmonicist, started playing these instruments since the age of 12. As a resident of Okinawa, his music talent is shaped by the songs he grew up with, which consist of folk music and The Beatles inspired by his elder brothers and sisters, as well as the blues and gospel music from the west played by radio stations serving the US troops deployed to Japan. He sings with exquisite simplicity, accompanying himself on the guitar with unique stomping and slapping grooves. He is a frequent performer at live events, bars and coffee shops across Okinawa.
Hitoshi / Stay with me
https://www.youtube.com/watch?v=5v3CCMUhses
2. 三線如一的稻嶺幸乃 (Inamine Yukino) 【三線がーる稲嶺幸乃】
Listening to her melodic voice and beautiful shamisen performance, it is hard to imagine this mesmerising 23-year-old girl manages to pull-off such advanced techniques. Her journey into shamisen began when she was a third grade student at an elementary school. Seven years later, her instructor passed away unexpectedly, this further strengthened her bond with shamisen. She sailed around the world during her university days, putting on a number of great shamisen performances along the way which were very well-received. Determined to be a shamisen musician thereafter, Yukino participates in many large and small scale music events, both locally and international.
Yukino is a tough girl who always carries a bright smile. She strives to bring people closer together through her songs and shamisen performances, which demonstrate her one-of-a-kind style and approach.
Are you ready to the make the world a happier place with Yukino?
 *  Shamisen (three-stringed traditional Japanese musical instrument)
【ウムイ唄 MV】
稲嶺幸乃 / 島人の宝(BEGINのカバー)
https://www.youtube.com/watch?v=cKKcyq2NWyc
伊集(Tatsuya Iju)
Born in Koza (now Okinawa City), Tatsuya Iju has always been inspired by Ryukyuan music. At the age of 16, he began to set up musical groups and offer guitar accompaniment to singers. Showing a great passion for the guitar, Tatsuya has released three solo albums up until now, including People are Saved, Hope and The Song of Okinawa; in addition to another two albums as a guitarist with the Taiyo-Fu-Orchestra band.
He also took part in FUJI ROCK, one of the largest music festivals in Japan, both as a guitarist and a music producer.
3. FutarimeNoGiant 【二人目のジャイアン】
Mixing elements of funk and rock, FutarimeNoGiant is an all-male band with seven members, who enjoy an occasional dash of jazz and acid blends. With a music style close to pop, they produce moving songs which touch people's hearts.
Their motto of "Perfect Show Up Band" leads the way in their performances at a variety of events. The group's lead vocalist, Masa, coupled with trumpet and tambourine players among others, bring joy with surging rhythms which excite audiences who join them in the world of music.
Based in Kanto, the group's performances are also held in other regions in Japan. A concert took place commemorating the release of their fifth album in 2017, and the group subsequently  went on tour for five months in a seven-seater. They travelled a total distance of over 27,000 kilometres across Japan. Participating in more than 80 events annually, FutarimeNoGiant co-released with Funkist the album "Top of the World", which ranked at the top of Oricon Daily Sale – unbeatable proof of their capabilities, which are beyond doubt!
二人目のジャイアン / Dance!Dance!Dance!
https://www.youtube.com/watch?v=b-GWleCi_qA
二人目のジャイアン / カザアナ
https://www.youtube.com/watch?v=Q1_rSt5vGYo
4. FUNKIST プロフィール
Funkist was formed in 2000 by Saigō Someya and Miyata Taiji, who are respectively the lead singer and guitarist of the band. Having started to perform officially in 2001, Funkist has staged in 47 prefectures in Japan, in addition to far-flung locations in South Africa, and most cities across Asia and Europe. Every year, this well-experienced band puts on more than 100 performances.
The lead vocalist, Saigō Someya, injects highly rhythmic musical patterns from his home country South Africa, into the songs – this is where the uniqueness of Funkist music comes from!
The lyrics cover topics from everyday events to all kinds of problems in the world. The band aims to produce soul-stirring songs with laughter and tears, allowing everyone to be mersed in the music of Funkist, regardless of gender, age, race and cultural values. They believe that music really does bring people together, and this is the message they would like to convey.
FUNKIST OFFICIAL SITE:   http://funkist.info/
Funkist / Borderless
https://www.youtube.com/watch?v=es95WP9qXb0
Funkist /  三日月トリップ
https://www.youtube.com/watch?v=U2WuddNC0vw
Macau Band
1. Singlepathmacau
Founded in early 2014, the Macanese band consists of five musicians who love to perform, including lead singer Lui Chi, guitarists Felix and Sam, bassist Fung and drummer Catsmall. The pop rock band focuses on creating original music which expresses what they have encountered in their lives and dreams. "Single path" means they will only go forward for their pursuit of music and will never turn back!
禽與棲木
https://www.youtube.com/watch?v=S-SdjWrU8wc
2. Pyjamars
Founded in 2013, the band consists of six musicians from Hong Kong and Macau, including lead singer Silping, guitarist ST, bassist SoSo, lead keyboardist Aeris, keyboardist Louis and drummer Wallace.
The genres of Pyjamars include disco, fusion funk, acid jazz and electronic. Once a cover band, they have found their passion for writing their own music after launching their original song Teapot Philosophy in mid-2018 and winning the champion Best Performing Award of 2018 Macau Youth Original Music Competition.
The name "Pyjamars" embodies several meanings. The "pyjama" represents the easy slow lifestyle of the band members, while "jamars" reflects the free jamming style they are accustomed to in practices and performances. Lastly the "Mars" refers to their "spaced out" psychedelic music style.
Teapot Philosophy
https://www.youtube.com/watch?v=dYiPg7U1Bjs
3. The Land of Children
A local band in Macau. The four members like to get together and document their daily life stories and feelings with songs. These "kidults" came together because of music.  They are eager to grow and live with their own music and share the melodies which belong to all the music lovers around them.
Crying Game (Sammi Cheng Cover)
https://www.facebook.com/TheLandOfChildren/videos/1019186804889523
Cultural Performance
1. Macau Iaido Youshinka
Macau Iaido Youshinka was established in 2014. It is a non-profit-making organization which bears the principle of "one country, two systems". Under this belief, the association conducts research on the martial arts movement in Iaido and Jodo, and promotes the development of traditional and modern skills of Iaido and Jodo in Macau.  The association currently has more than 100 registered members, who share the common value of practicing Iaido and Jodo, with an aim to preserve and sustain this martial art for the future generation.
Performance 1: Iaido Enbu
–Demonstated by instructors and members – the model of life, dreams and gods
Performance 2: Jodo Enbu
–Demonstated by instructors and members – the skills of Jodo
2. S.K.I.F. – Macau karate-do OBUKAN
S.K.I.F. – Macau karate-do OBUKAN is one of the founding members of the Macau Karate-do Federation. It is an affiliate of Shotokan Karate-do International Federation (SKIF), and is the only association to represent SKIF in Macau.
The federation is founded by Zong Jiajin and Hongdai 10, and is allianced  by over 100 countries and cities around the world.
In 1970, the association was founded in Macau by Koenuma Yukio, and under the support of the founding president, Mr. Shi Bangfu, the S.K.I.F. – Macau karate-do OBUKAN was established, and Shotokan Karate was officially introduced.
Performance :  Basic movement demonstration, Kata  demonstration, Board breaking.
Cultural Experience
Japanese Culture Zone
1. Japanese Yukata Fitting                   
Yukata is a type of Japanese kimono which is commonly found in festivals and celebrations around Japan, such as the fireworks festival.  Yukata will available for both adults and kids (male and femalel).  Festival staff will assist guests to put on the yukata for photo taking with the decoration and setting of the Japanese-themed venue.
2. Shrine Wish Wall
The ema is an anointed material used for prayers at Japanese shrines and temples. It is usually made of wood. Guests can write their wishes on painted ema to pray for their studies, health, work, family, love and others.
3.Japanese Calligraphy
Calligraphy refects  the traditional writing culture of Japan.  The event will allow  guests to write their own calligraphy under the guidance of an instructor.
Japanese Handcraft  Zone
The event will also consist of a handcraft area to showcase a variety of Japanese handcraft products that can reflect the craftsmanship of local artists.  Temari art workshop will also be available for visitors to enjoy.
Other Interactive Experience
Aside from live band and cultural performance, Japanese cosplay  characters also appear at venue from time to time to interact and photograph with the audience.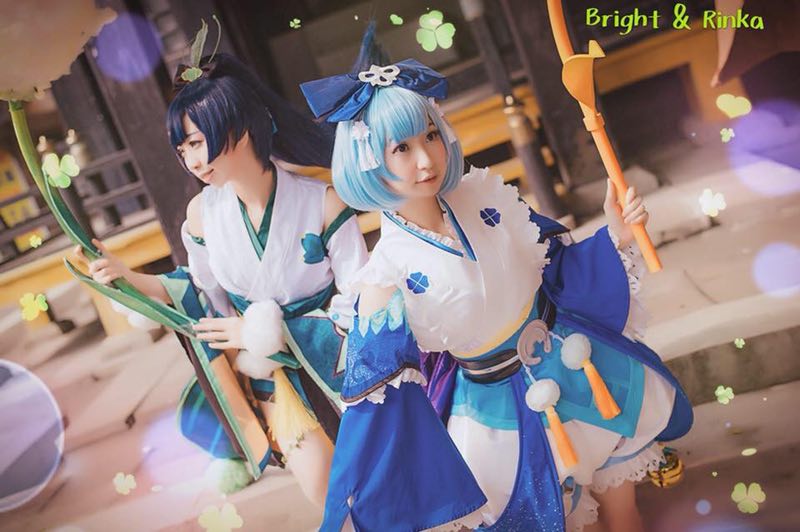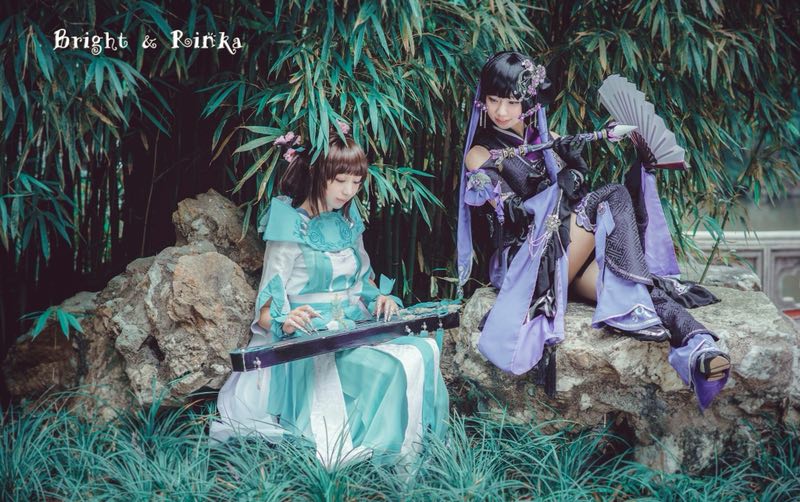 Organiser
Co-organiser
Sponsor
Media Partners
Accommodation Partner
Beneficiary
Supporters
Performers
Partners
Opening Hours

Location

Feiro do Carmo

Phone

+853 2857 6212
Sign up
now to receive
our latest news and offers